Just a reminder that Football Parents will be announced prior to the start of the Football game at 7:00 and Cross Country will be announced at Halftime tomorrow night at Bassett. Only the seniors and their parents will walkout to mid field to be recognized all underclassmen will spread out along the goal line and step forward when announced. Their parents will stay in the stands and stand to be recognized when you are announced.
Ord Junior High Cross Country Meet information for Friday Sept 22nd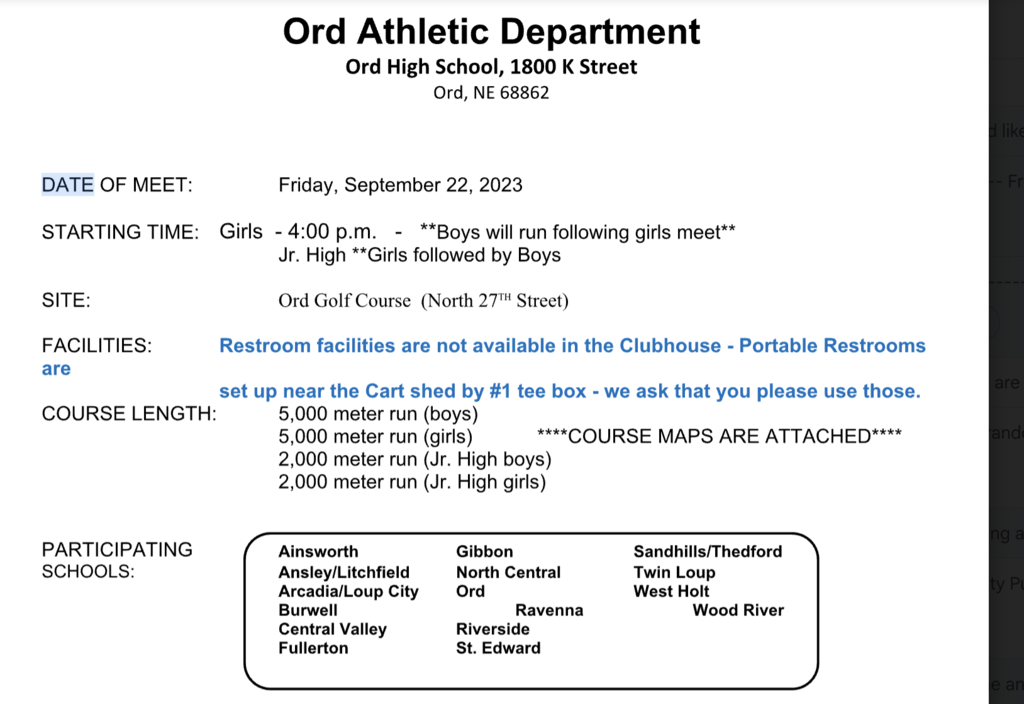 Here is the game information for the CWC vs. North Central Volleyball on Thursday, September 21st starting with JV at 5:30 PM in Chambers. Parents Night between the JV and Varsity games. Here is the link for our Hudl TV live stream:
https://team1sports.com/highschool/ne/?S=cwc-renegades
Congratulations to Jameson Painter for receiving the NSAA Believers and Achievers Outstanding Student/Athlete Award for Keya Paha. He is now up for the State Award!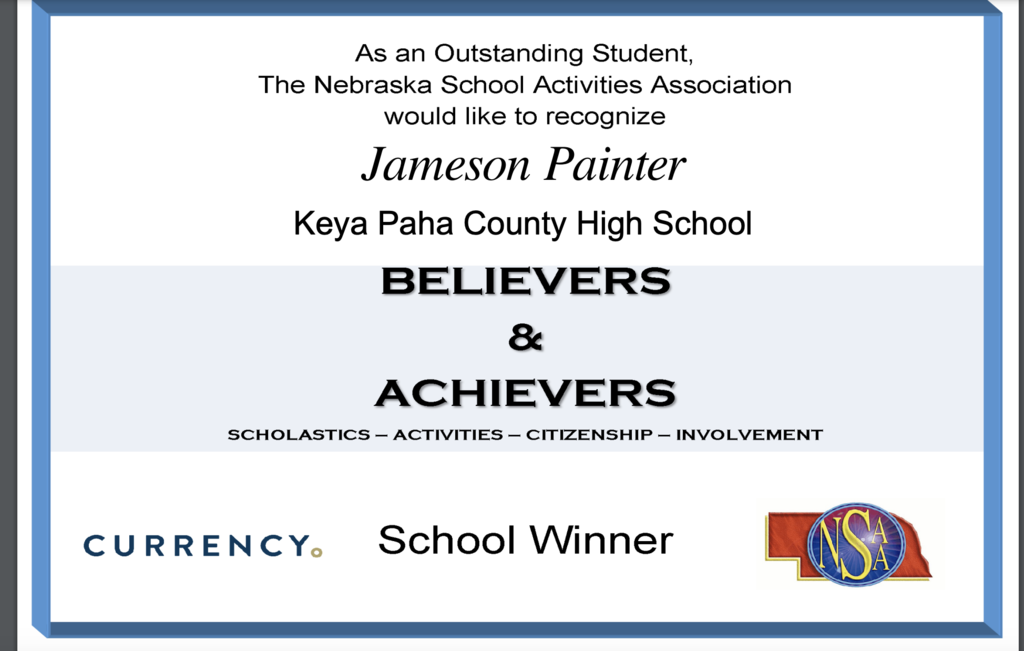 St. Mary's Volleyball Triangular Information for Sept 19th at O'Neill St. Mary's: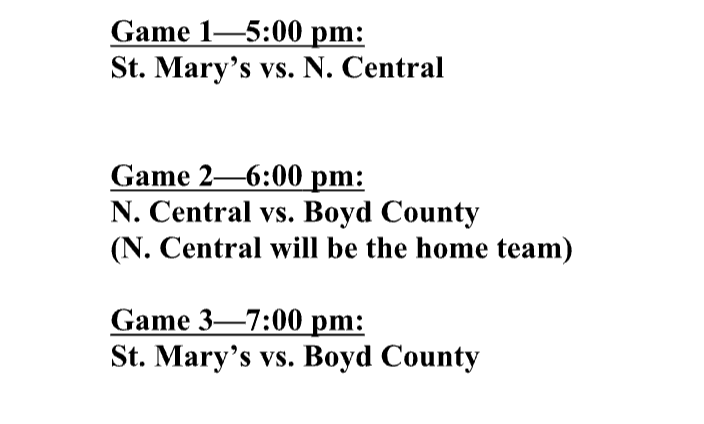 Junior High Football Jamboree Schedule in Burke for Monday Sept 18th. 4:00 pm- 4:30 pm Burke vs Gregory 4:45 pm- 5:15 pm Gregory vs. North Central 5:30 pm-6:00 pm North Central vs. Burke
Summerland JV Volleyball Tournament information for this Saturday Sept 16th.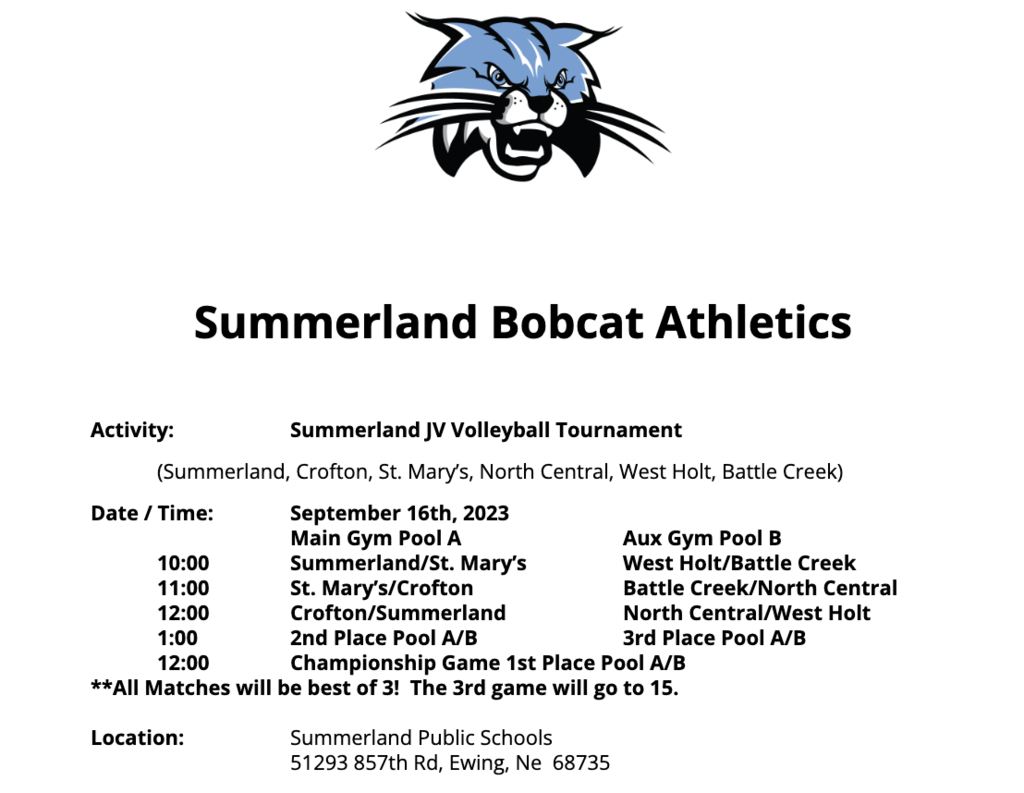 2023 Bon Homme Cross Country Invitational Sponsor: Bon Homme High School Location: Bon Homme Country Club, 2 miles west of Tyndall Date: Monday, September 18, 2023 Times: 2:00PM Varsity Girls 5000 Meters 2:30 PM Varsity Boys 5000 Meters To follow JV Girls & Boys 4000 Meters To follow MS Girls & Boys 2000 Meters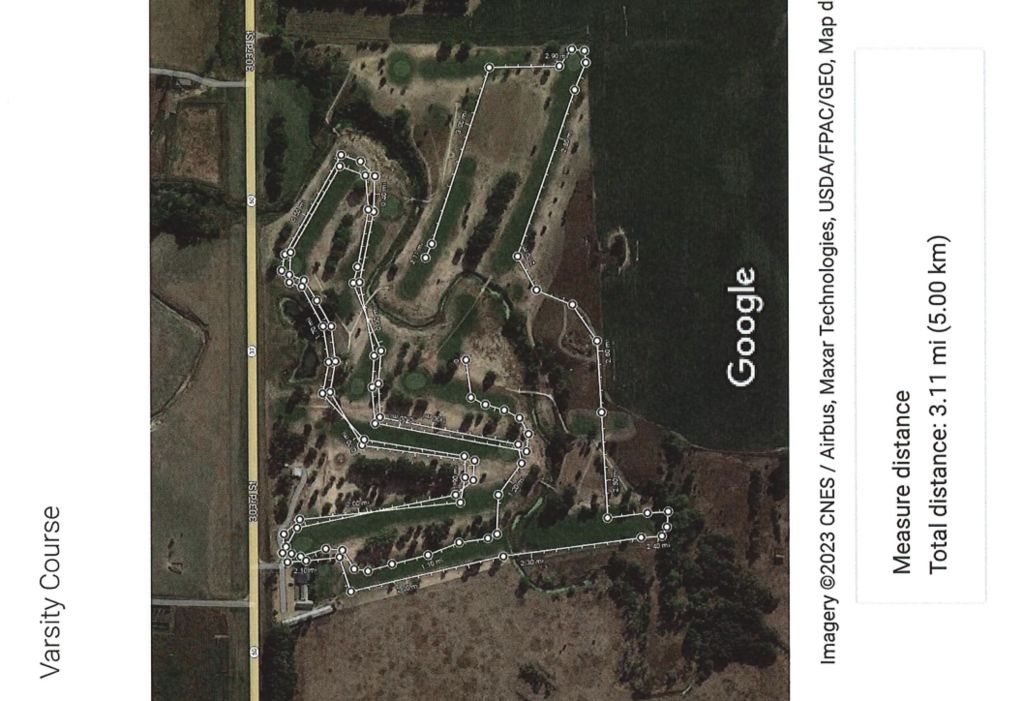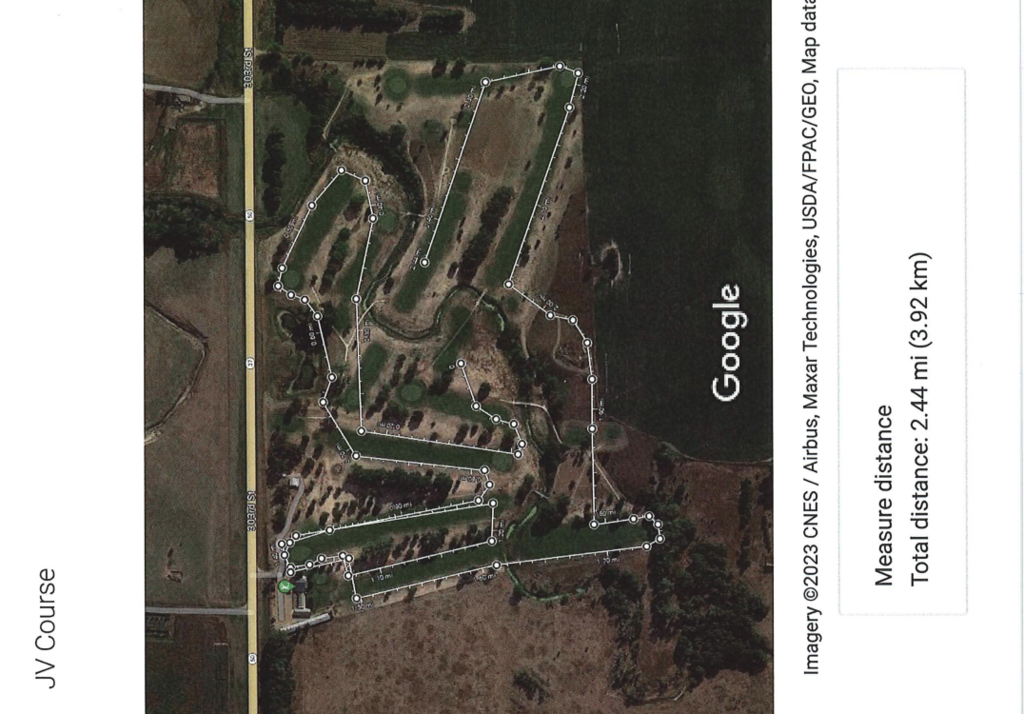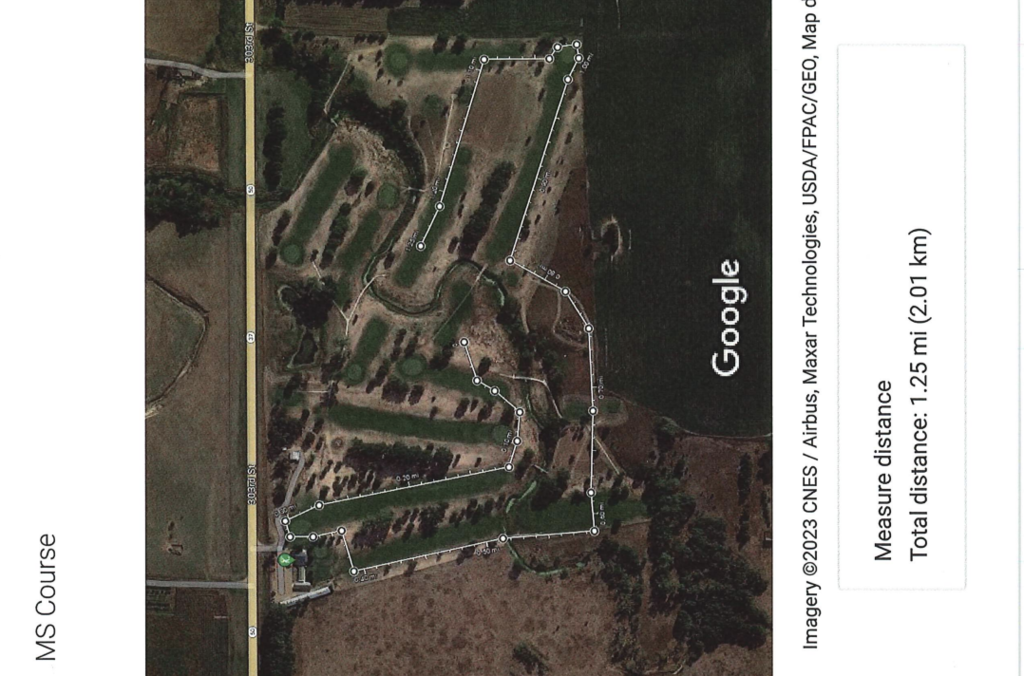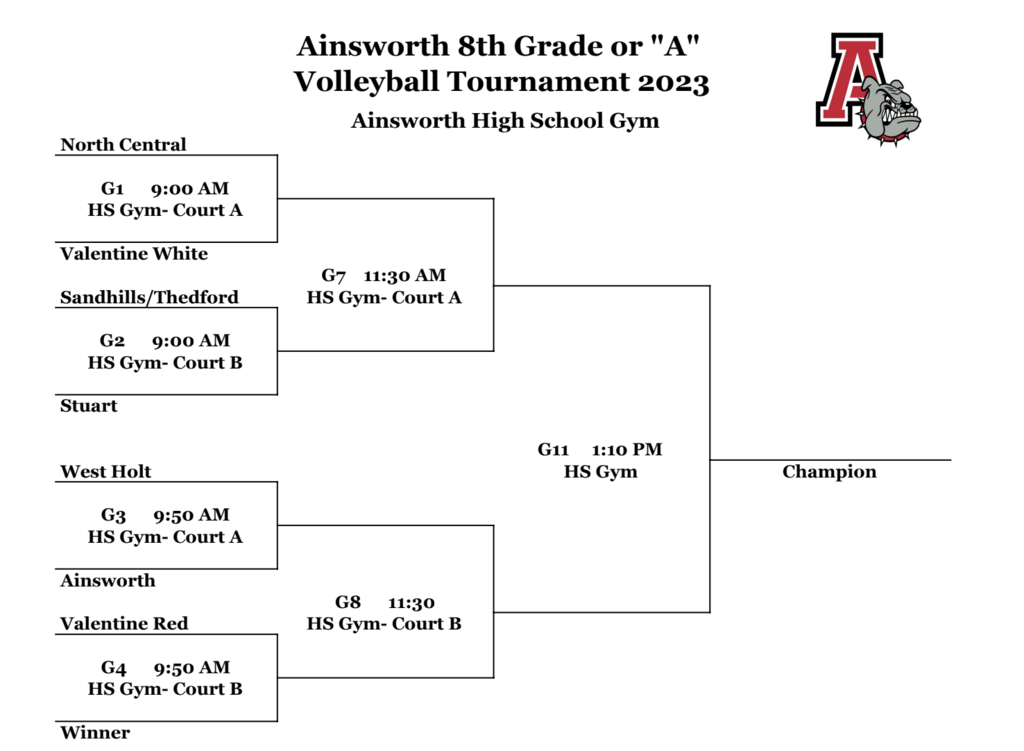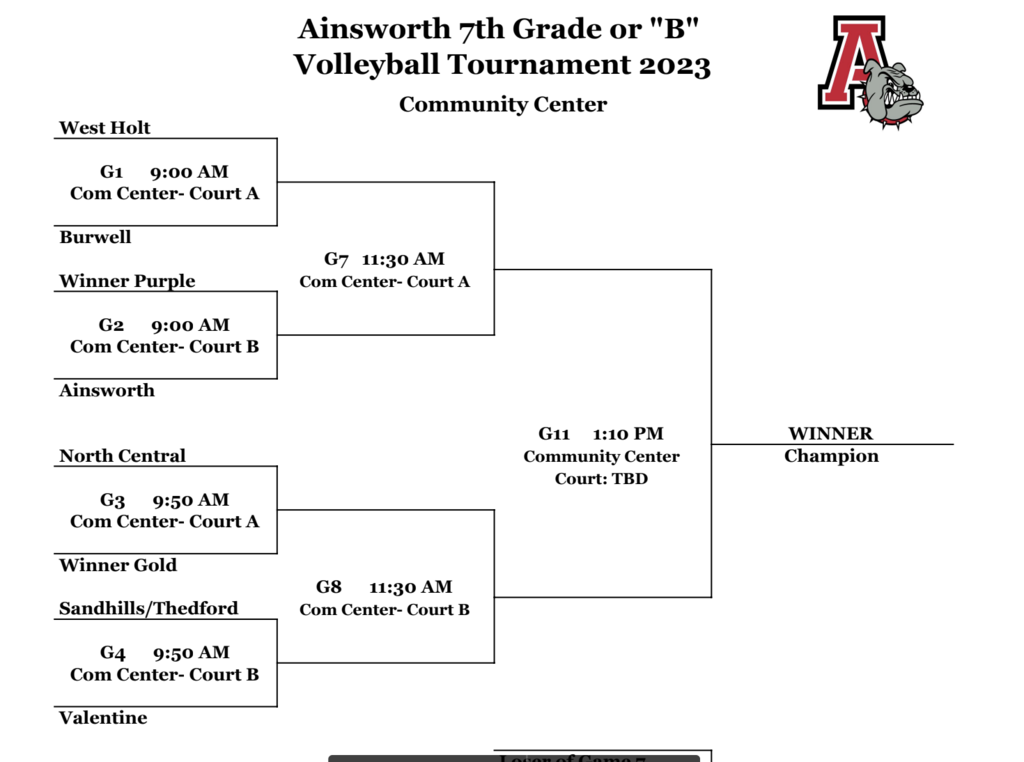 North Central will NOT play in the Junior Varsity Football Jamboree on Monday Sept. 18th in Gregory now
While grades 7-11 were hard at work measuring their math progress on MAPS tests, the seniors visited the elementary to help with reading and math.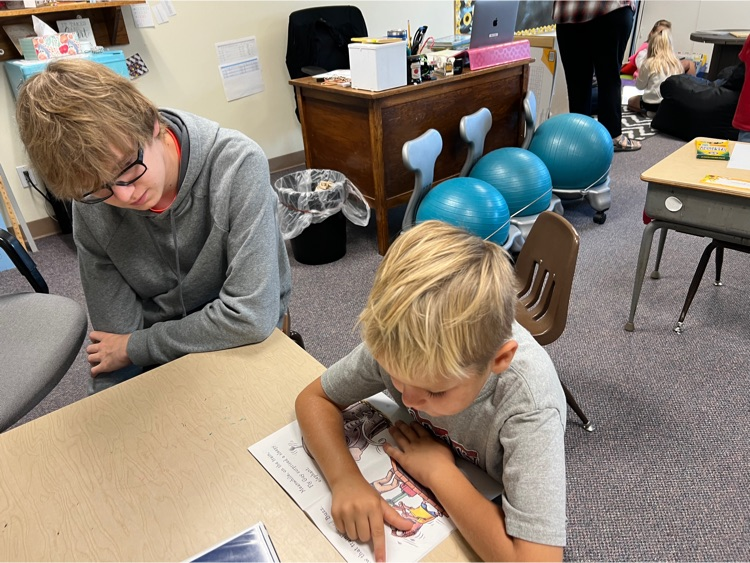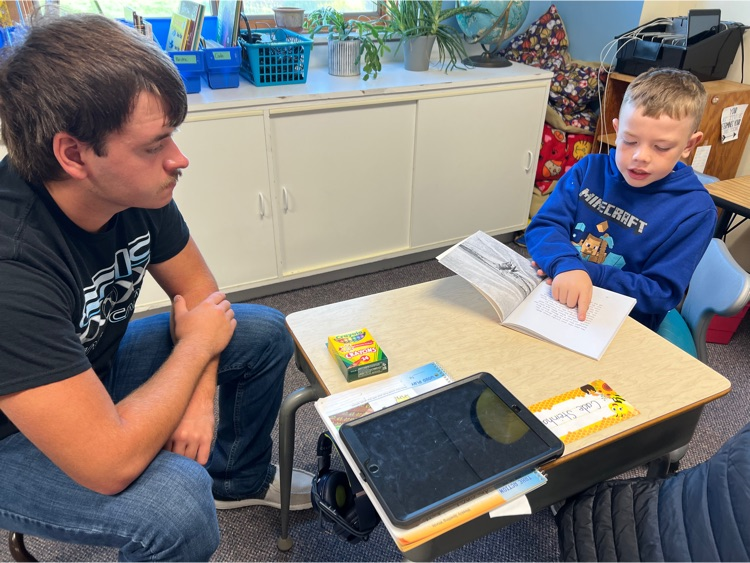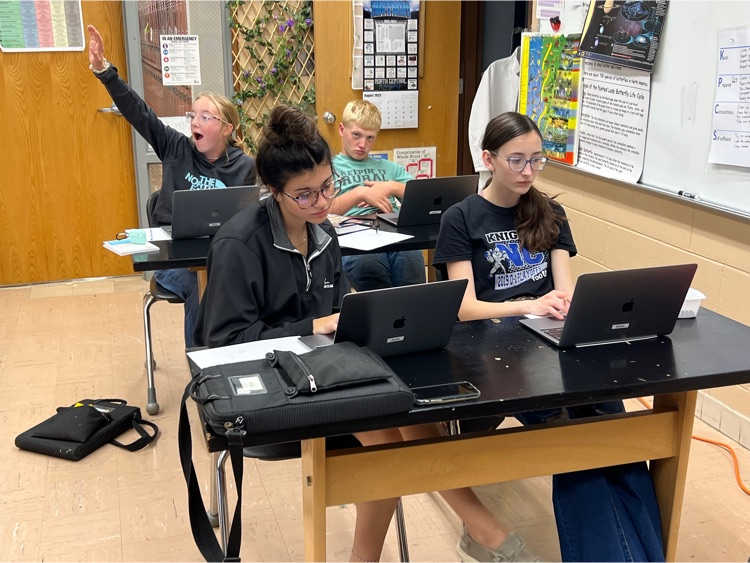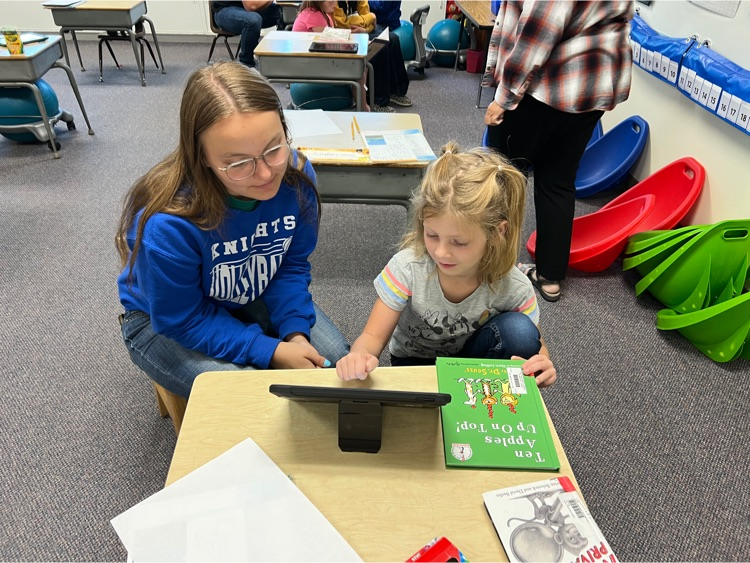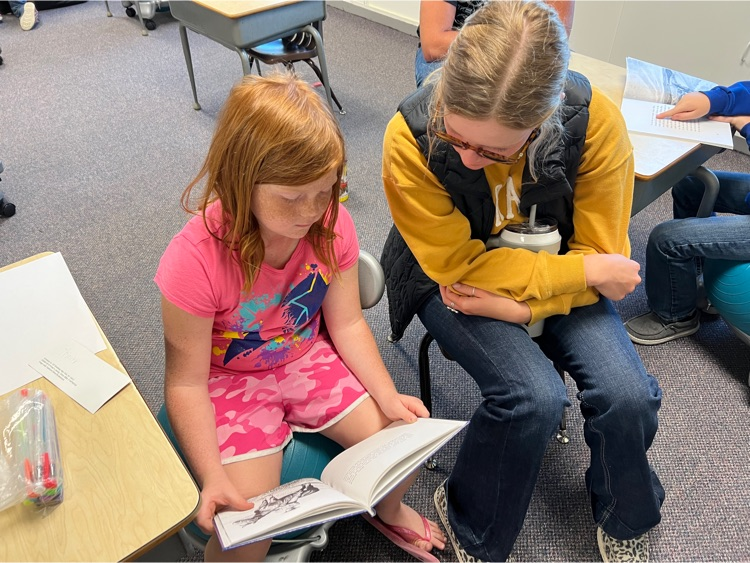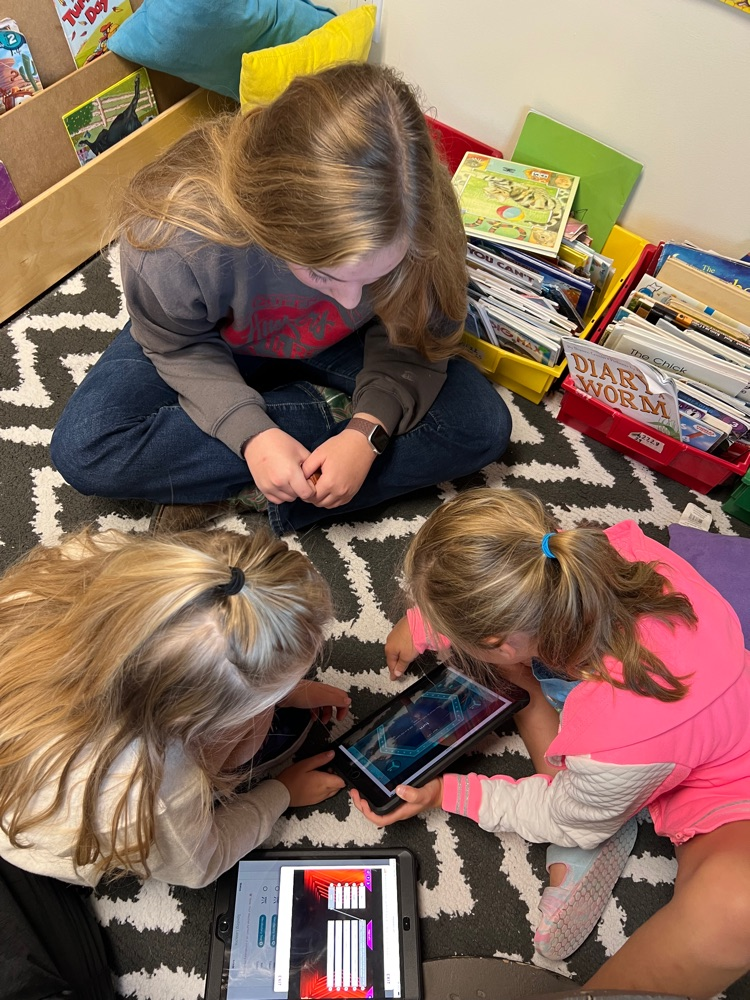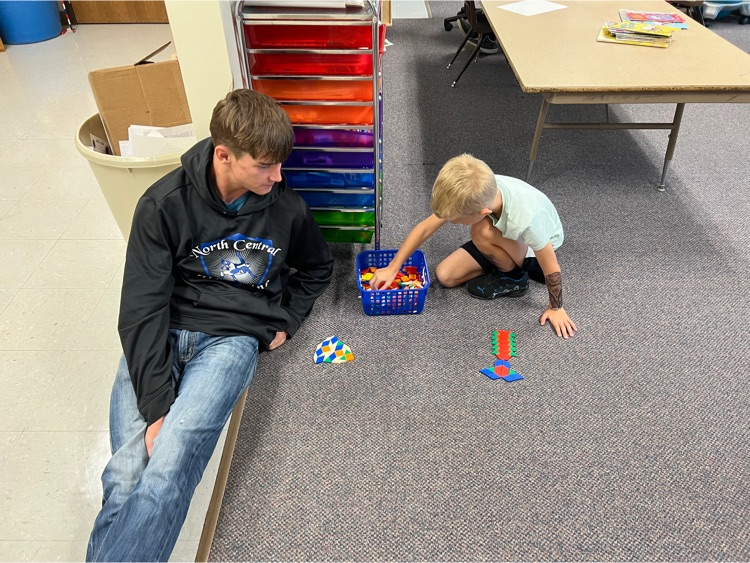 North Central Athletics started using TeamReach as a central place for communication amongst players and coaches. This eliminates the need to send a text to coaches on their personal devices. Administrators are on each TeamReach page so that they are aware of the communication that is going on between the coaches and the players. This platform is for informational purposes only. If there is a problem with a coach, athletes and parents need to follow the chain of command. If there is confrontation on the app the administration has the right to remove that person.
The Volleyball Triangular in Ainsworth tonight is C-team
The Junior High Football game tonight with St. Mary's will take place at their practice field. It is located north of the American Legion Baseball field. Bring a lawn chair with you, because there is no seating at the facility.
Ainsworth JV Triangular information for Monday September 11th