Congratulations to our basketball teams! They won their games in the NVC Tournaments. The boys will be playing tonight Tuesday, in Santee vs Santee at 6:00. The girls will play Thursday the 2nd, in Niobrara vs Niobrara-Verdigree at 3:30.
Patrons, Starting Monday, January 30 Keya Paha County High School will extend the school day to 3:34. This will allow us to recoup hours lost during the snow days and prevent us from having to extend the school year. Elementary will continue to be dismissed at 3:30.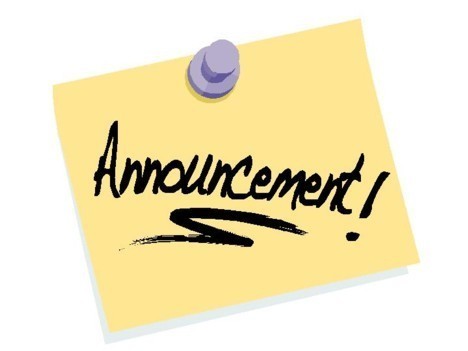 There will be an open gym today from 3 to 4 in preparation for the NVC tournament games tomorrow.
Updated NVC Basketball Brackets starting Monday January 30th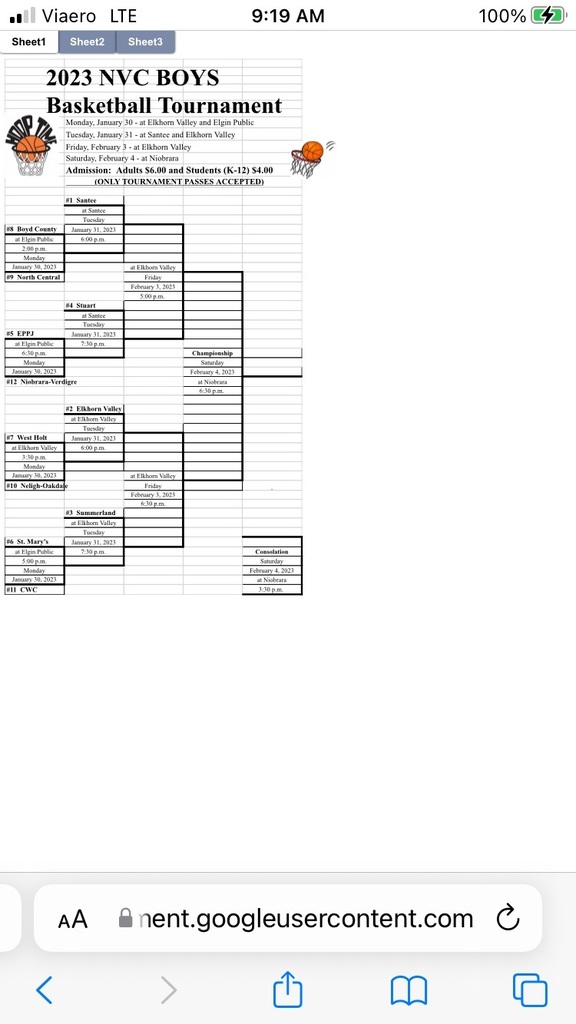 The NVC Basketball Tournament has been postponed. The new brackets will be posted once we receive them..
Due to a misunderstanding, the message sent out earlier regarding conference basketball was sent out before it was intended. The final decision will be made Saturday morning.
After considering the weather forecast for tonight and tomorrow, North Central is not planning to put teams on the road for the NVC basketball tournament. Keya Paha and Rock County both have families that come from quite a distance and some of them occasionally stay in town when there are activities for the school the following day instead of driving home. It is better for those families to know tonight that we are not playing so they can get home safely and not have to worry about the games tomorrow. Any changes to the Tournament schedule will be announced as soon as possible.
K-2 basketball practice is being moved up to 3:30 - 4:30 tonight Friday,January 27 after school.
There is NO Junior High Boys Basketball practice tonight
UPDATE - JH Boys Basketball The North Central JH Boys Basketball team will not be attending the Colome basketball tournament tomorrow.
UPDATE on Wrestling at Ainsworth The tournament TOMORROW at Ainsworth has been CANCELLED. The dual at Ainsworth TODAY has been moved up and WILL START at 4:00PM . If the weather starts coming in sooner, they will forego the last two duals. Dual 1: Ainsworth vs. Todd County Dual 2: Twin Loup vs. North Central Dual 3: Ainsworth vs. Twin Loup Dual 4: North Central vs. Todd County Dual 5: Todd County vs. Twin Loup Dual 6: Ainsworth vs. North Central

If your student is taking a college class this semester, please review to see if they would qualify for this scholarship to have their college class(es) paid for.
https://ccpe.nebraska.gov/ACE
.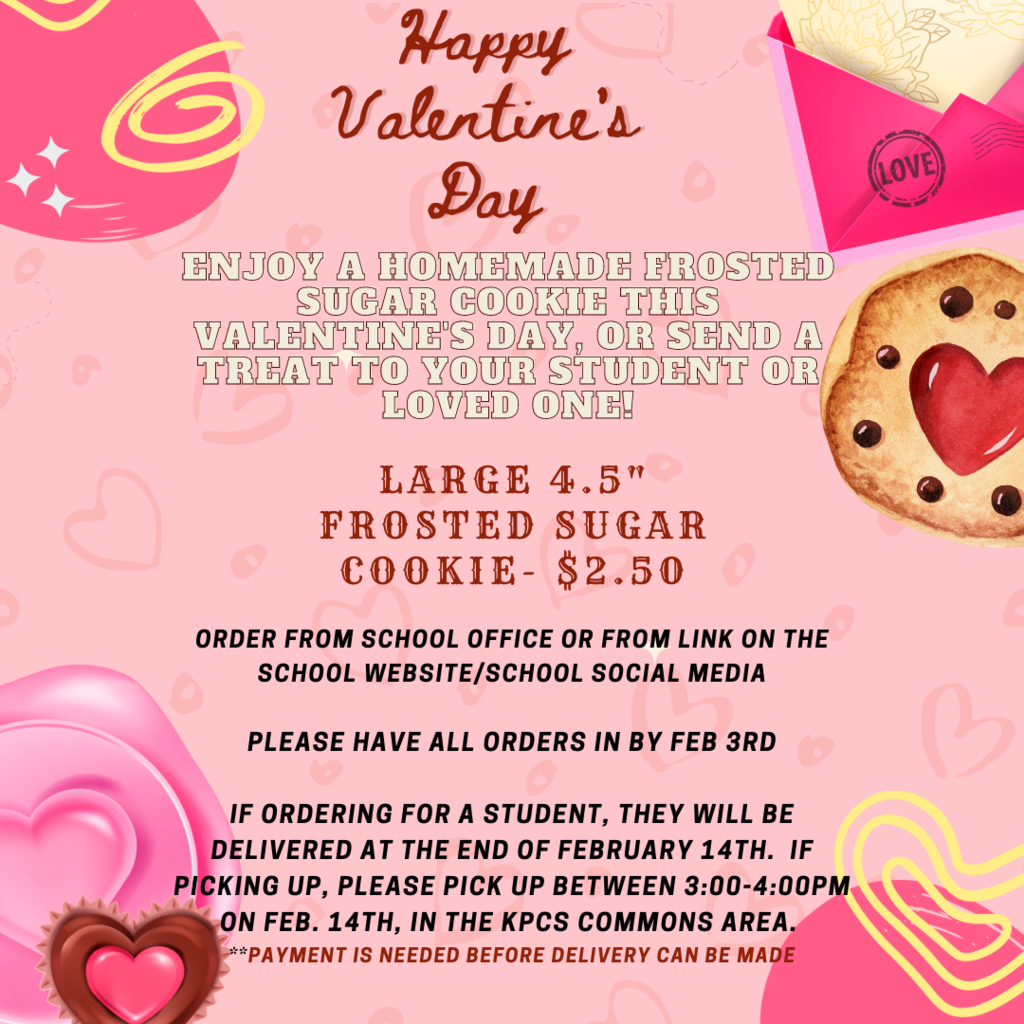 There will be K-6 wrestling practice tomorrow night, January 26th, from 6:30-7:30PM in the Elementary Gym.
JH boys basketball Tournament Brackets for the Colome Tournament this Saturday the 28th
Good evening, K-2 games start at 6:15 tomorrow at the Community Center in Ainsworth. Please arrive by 6:00. If you cannot be there tomorrow, please let Coach Wroblewski know so teams can be arranged accordingly.
Here are the NVC basketball brackets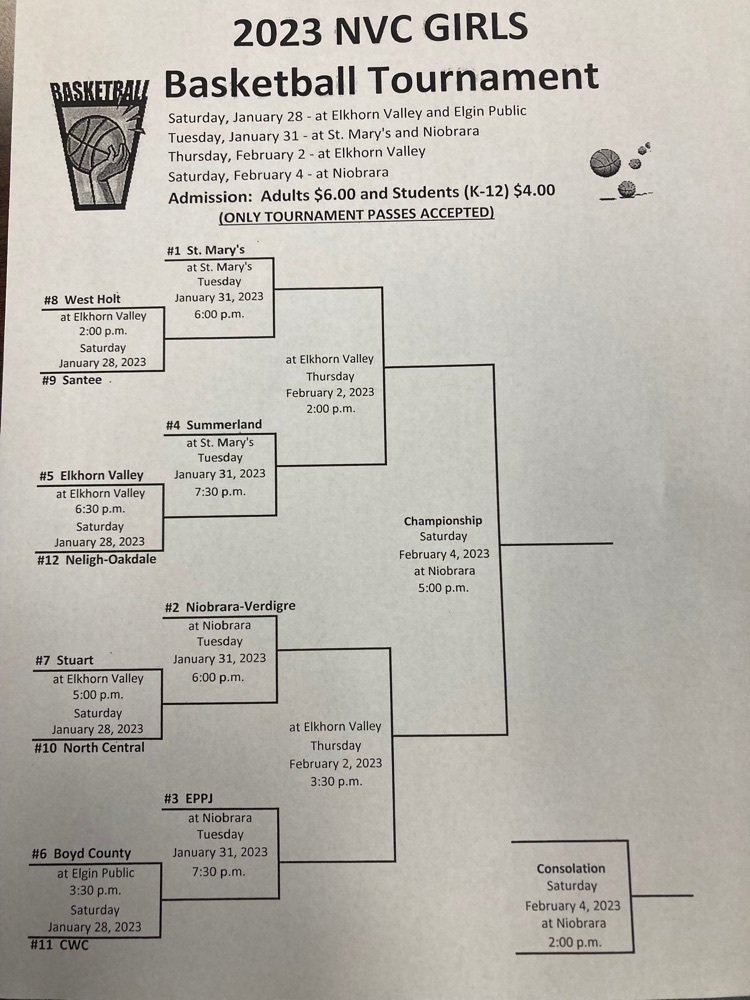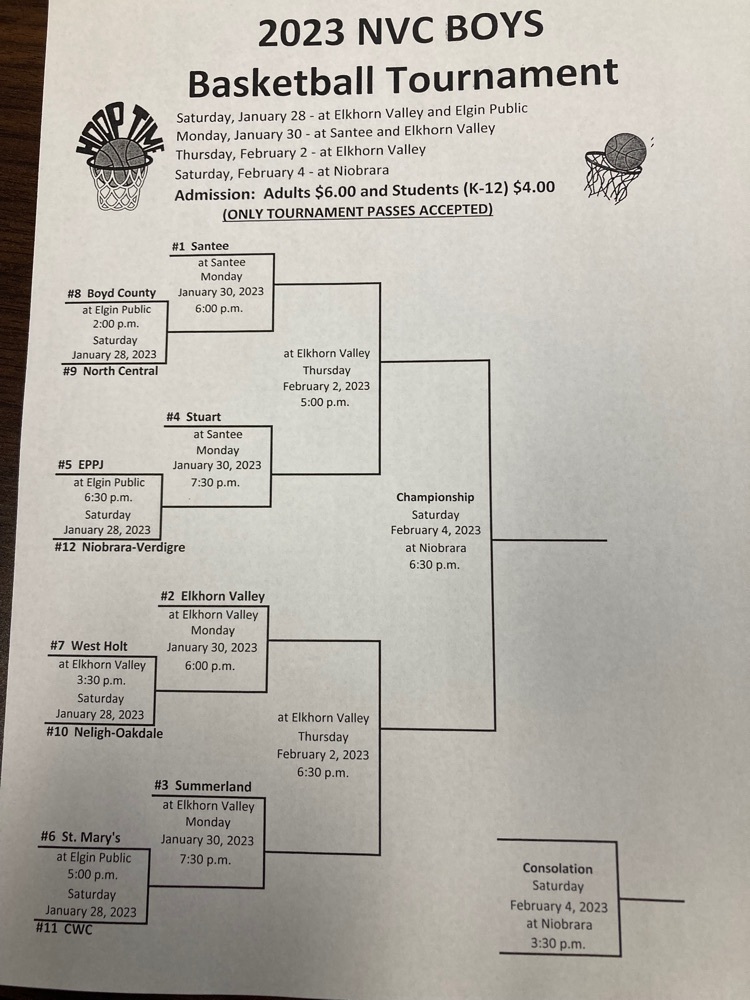 Due to the weather last week and the trucks not showing up we have changed Lunch menu items for Wednesday and Thursday this week.

The Scholarship tab on the main page of the school website has been updated!. Don't let the deadlines of scholarships sneak up on you!