The National Honor Society is once again planning the Winter Wingding and would like to ask for your help in bringing board games to play. Please contact Sky Cook or Emily Hespe if you have games to share.

Mrs. Linse's 1st and 2nd Grade class made some adorable turkeys. Happy Thanksgiving 🦃 #kpcs #keyapahacountyschool #happythanksgiving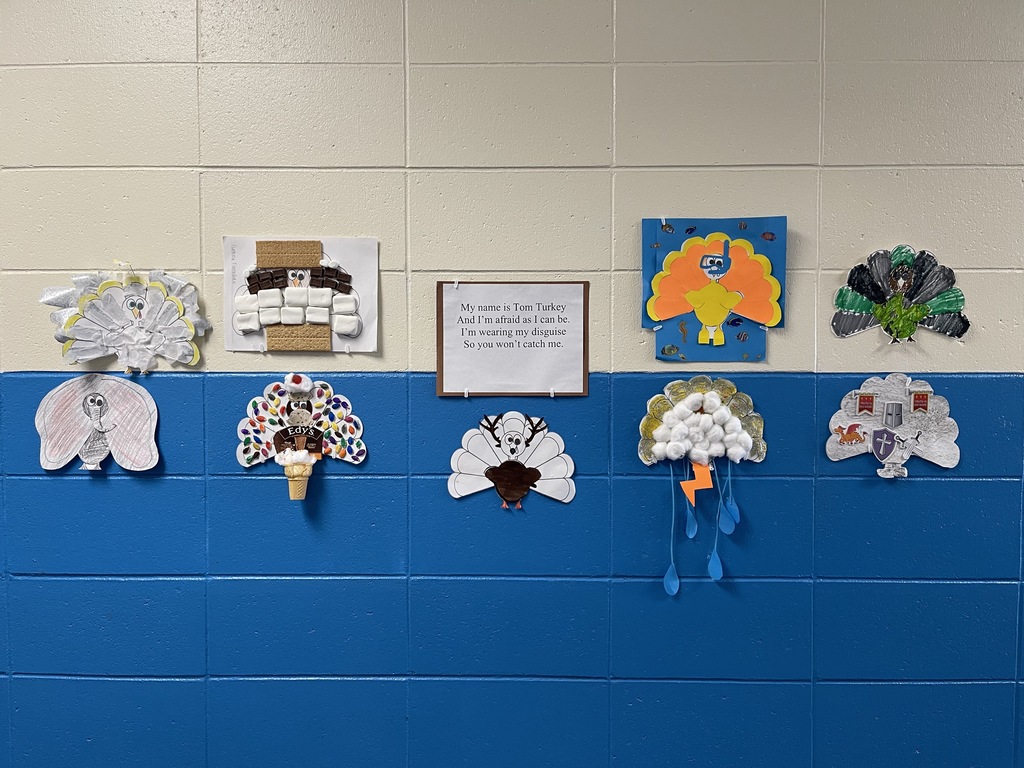 Happy Thanksgiving! The Elementary students filled up the thankful tree this week with many things they are thankful for!
Agricultural Leadership class are now working on elementary agricultural lessons that they will be presenting throughout the year. Kindergarten filled their lunch boxes last week and learned about the different food groups.
8th Grade Agriculture finished up their birdhouse projects. On to horseshoe projects!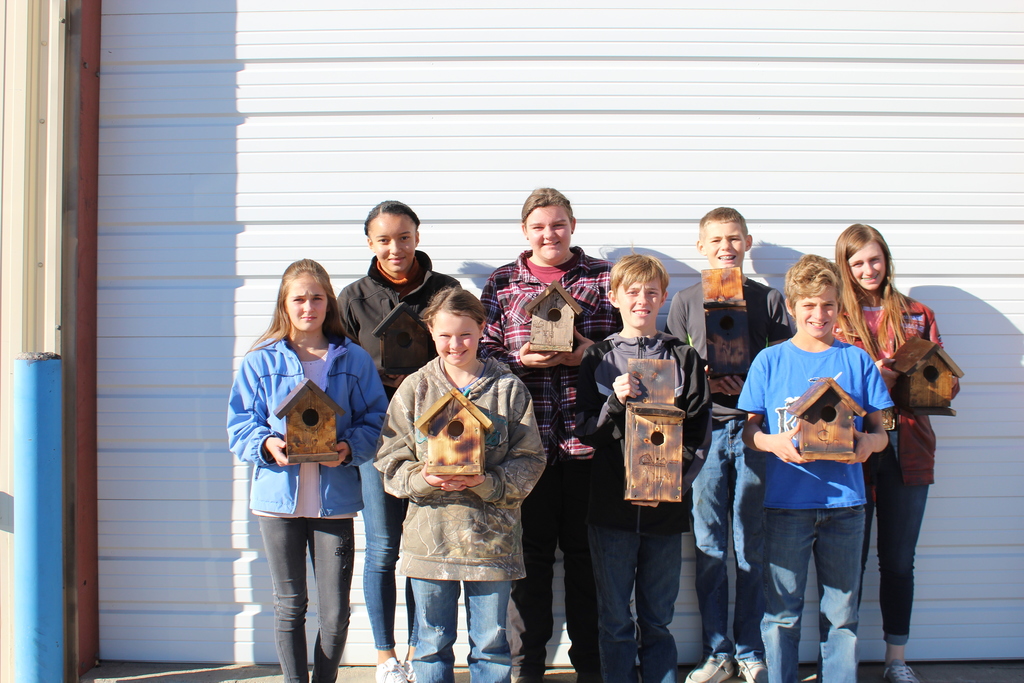 FFA Members traveled to Ord on November 17th to participate in livestock judging.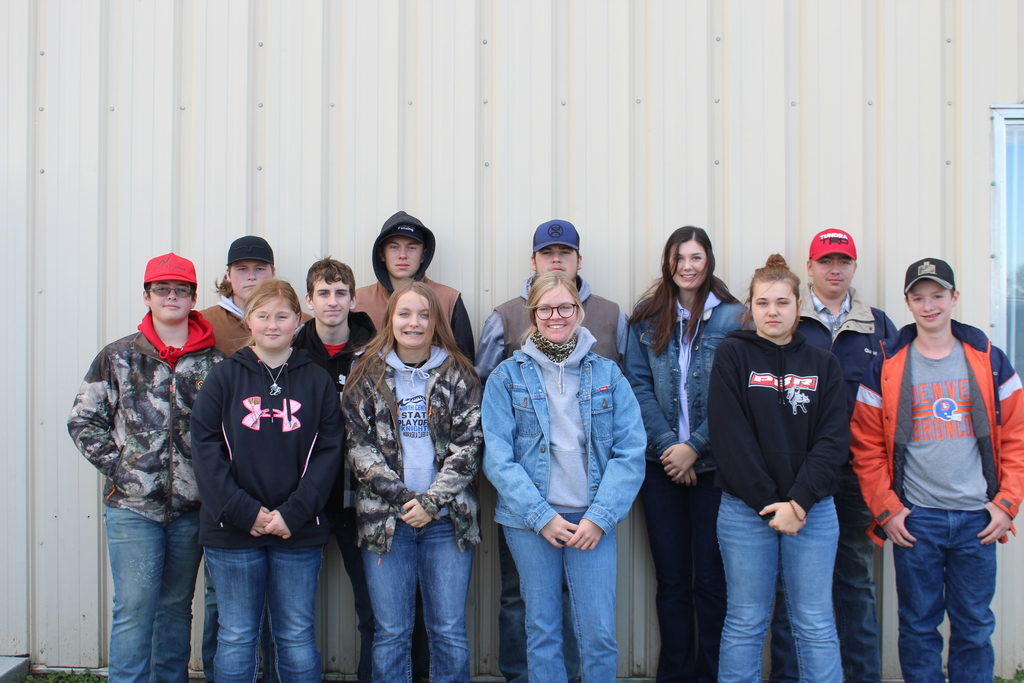 Going into the FINAL week Jackson and Team East are still in the lead. They have 173 items collected compared the Katelyn's 152 items. The final count will be done on November 29.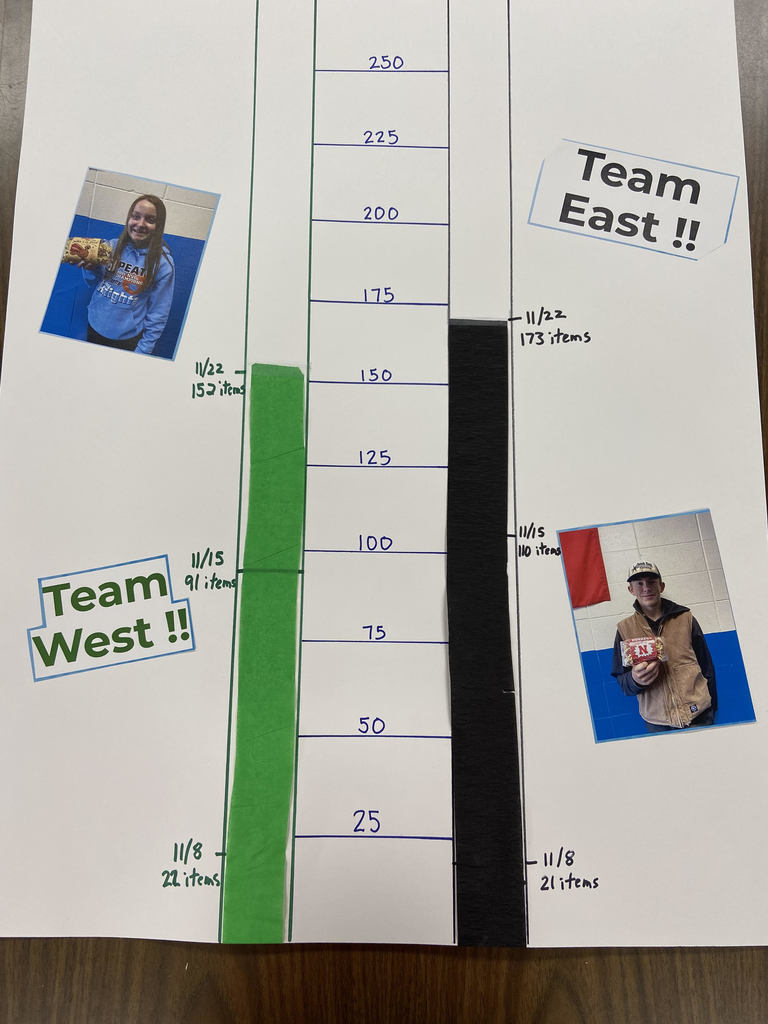 Winter Sports Pictures will be taken on Monday, November 29th @ 3:30. Be sure to stop in the office and pick up your packet!

Congratulations to Samantha, Hannah, and Allie on receiving outstanding performance during NVC One-Act on November 16th!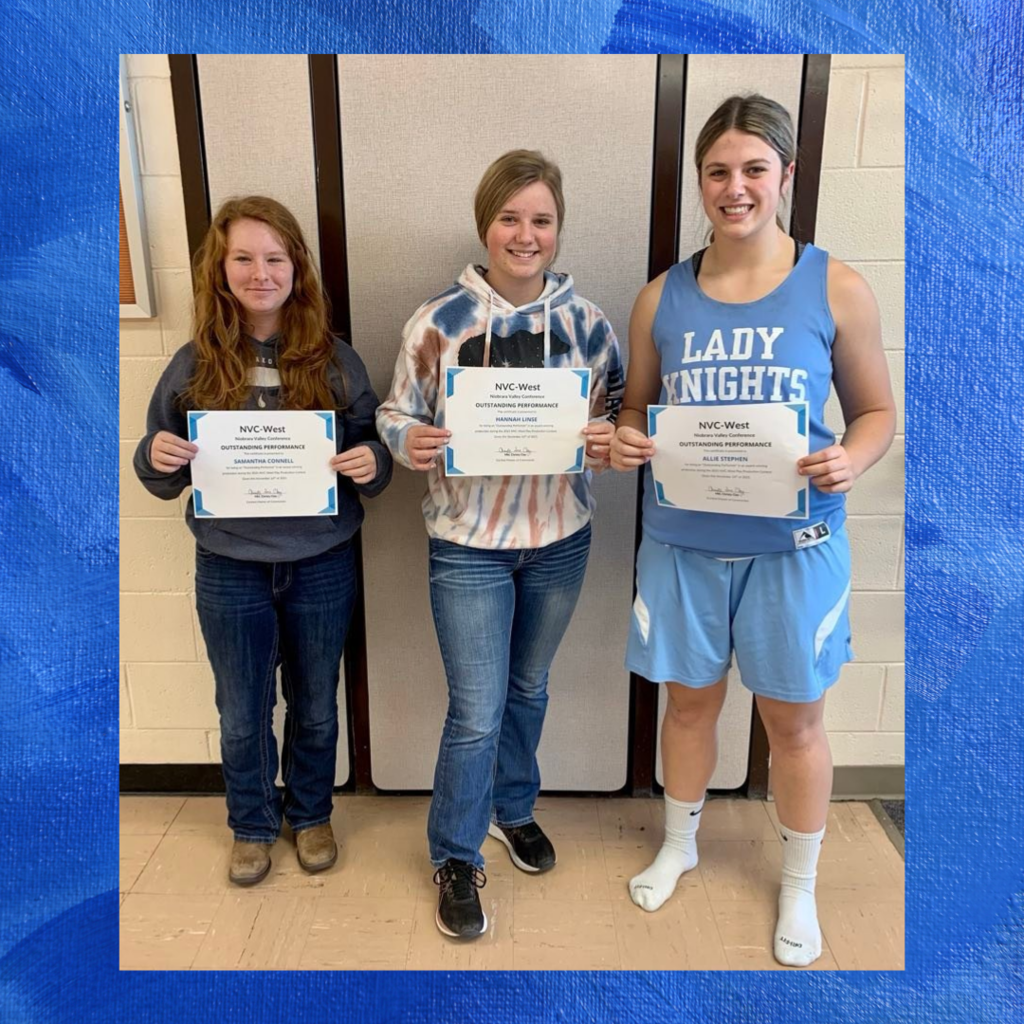 We invite the community to join us for our One-Act Play today @ 3pm or tomorrow (11/16) @ 10:30AM.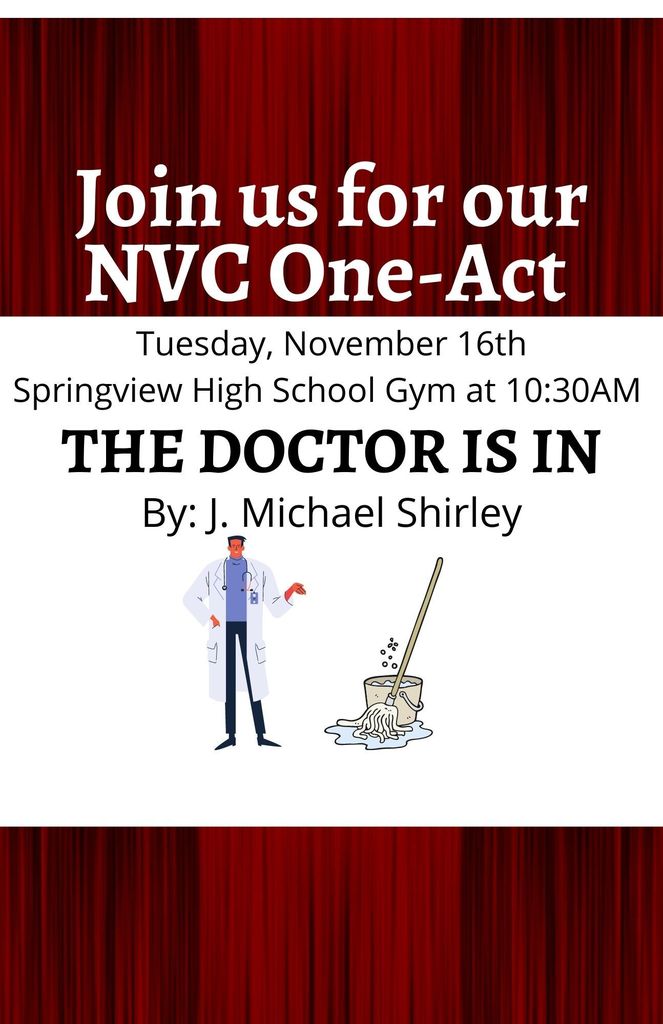 FFA members from the Animal Science class traveled to Kearney to listen to Temple Grandin speak and they even got to meet her!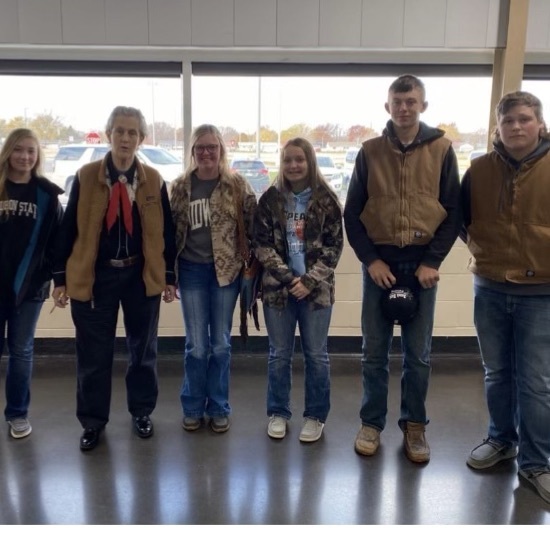 Congratulations to the following boys for being selected for All-District for football. 1st Team Troy Reynolds-Senior Wyatt Prewitt-Senior Ryan Painter-Senior Dolan Pospichal-Senior Honorable Mention Stetson Kaufman-Senior Eddie Reynolds-Senior Josh Wyrick-Senior Gavin Prewitt-Sophomore

On November 9th, North Central Health Department visited the school and spoke with K-4th students about the side effects of smoking. 5th-8th graders discussed distracted driving and also experienced "drunk goggles" and how drinking can impair driving.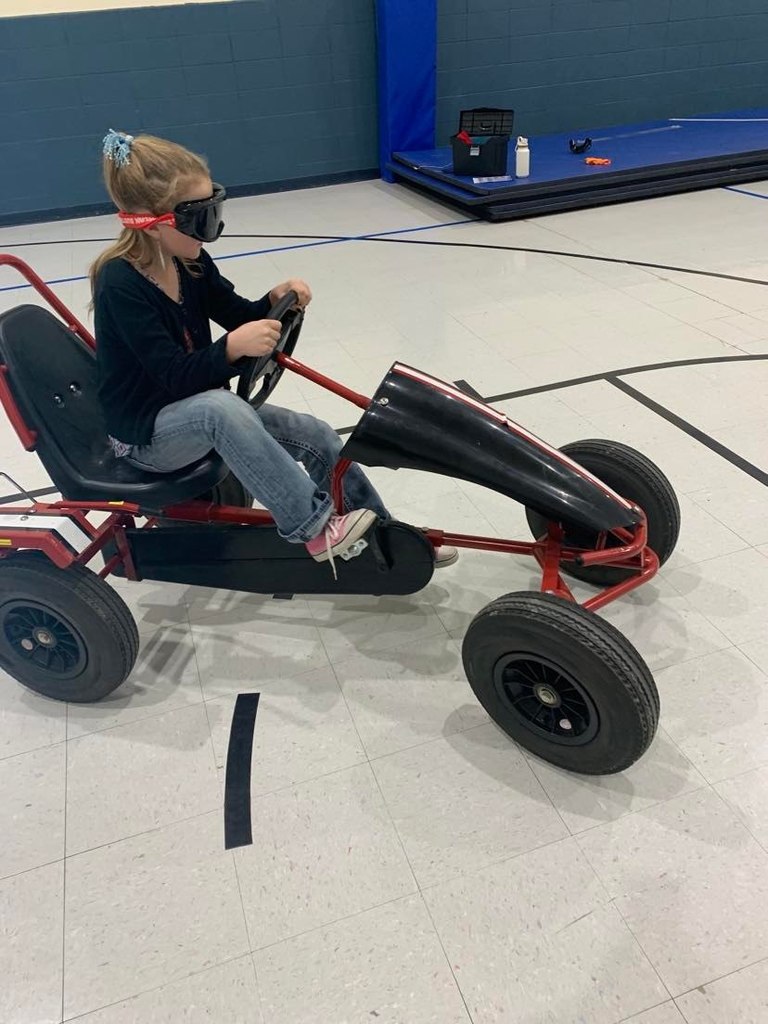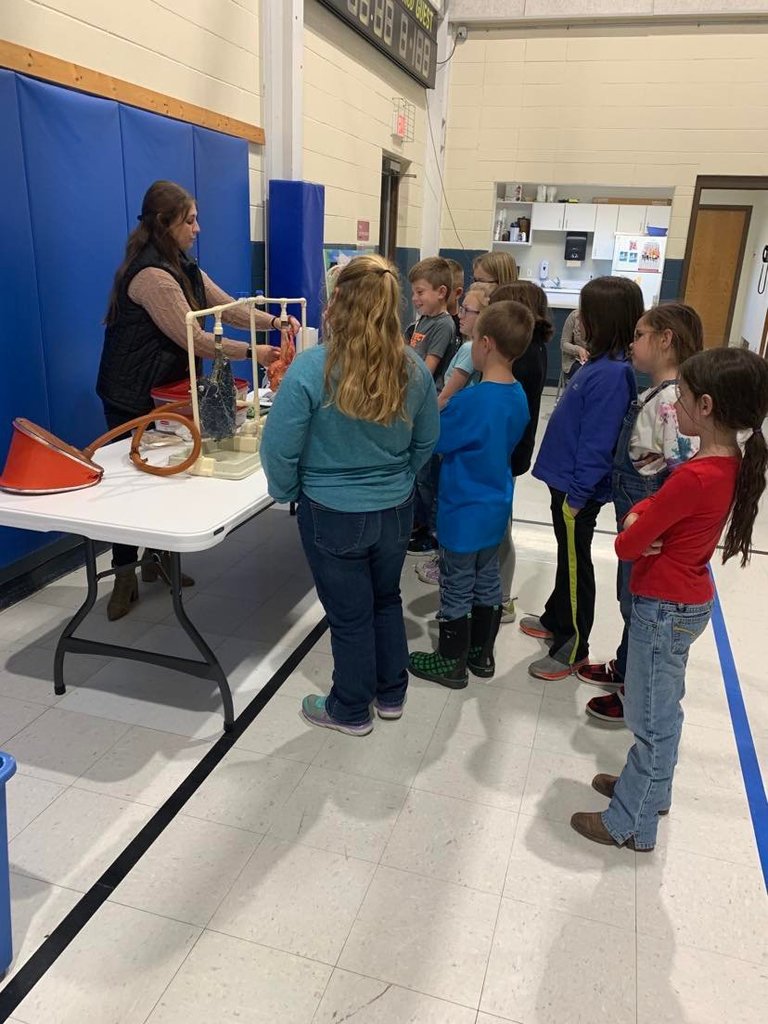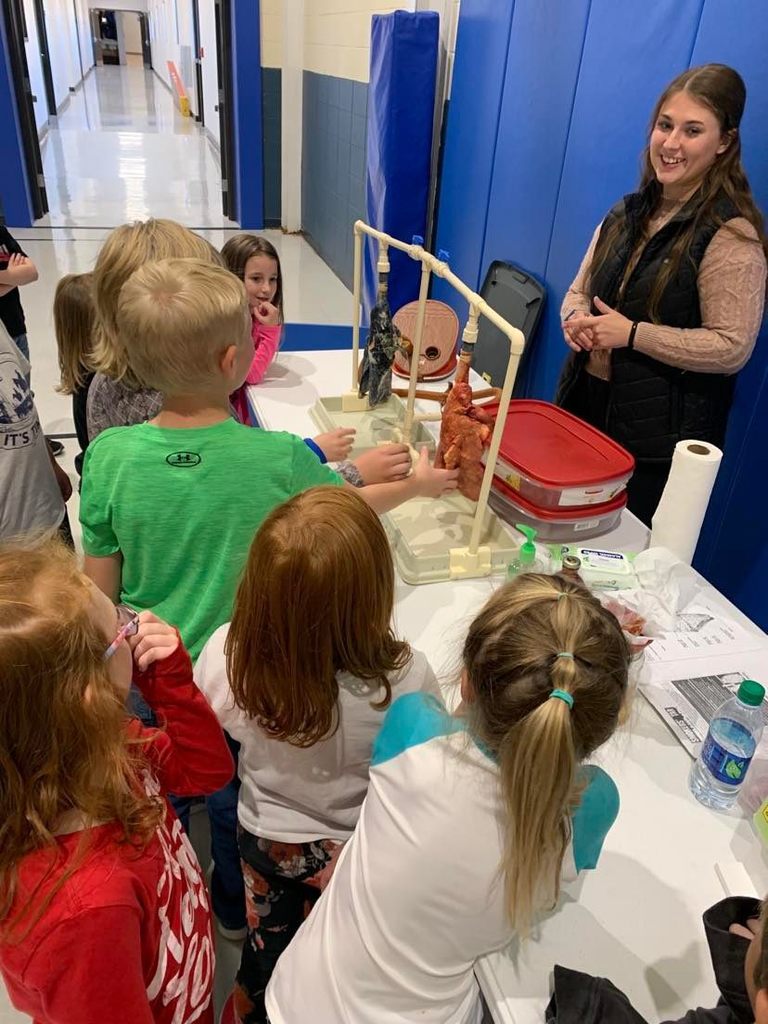 Congratulations to Brielle Bussinger and Jenna Hallock for being selected 2nd team NVC Volleyball. Also, Adisyn Anderson and Allie Cosgrove for being recognized for Honorable Mention Volleyball.


Team West has moved into the lead with 22 items, but Team East is VERY close behind with 21 items. This week we are hoping for lots of canned goods. Remember there are boxes in both school buildings, Homeland Grocery and Turbine Mart.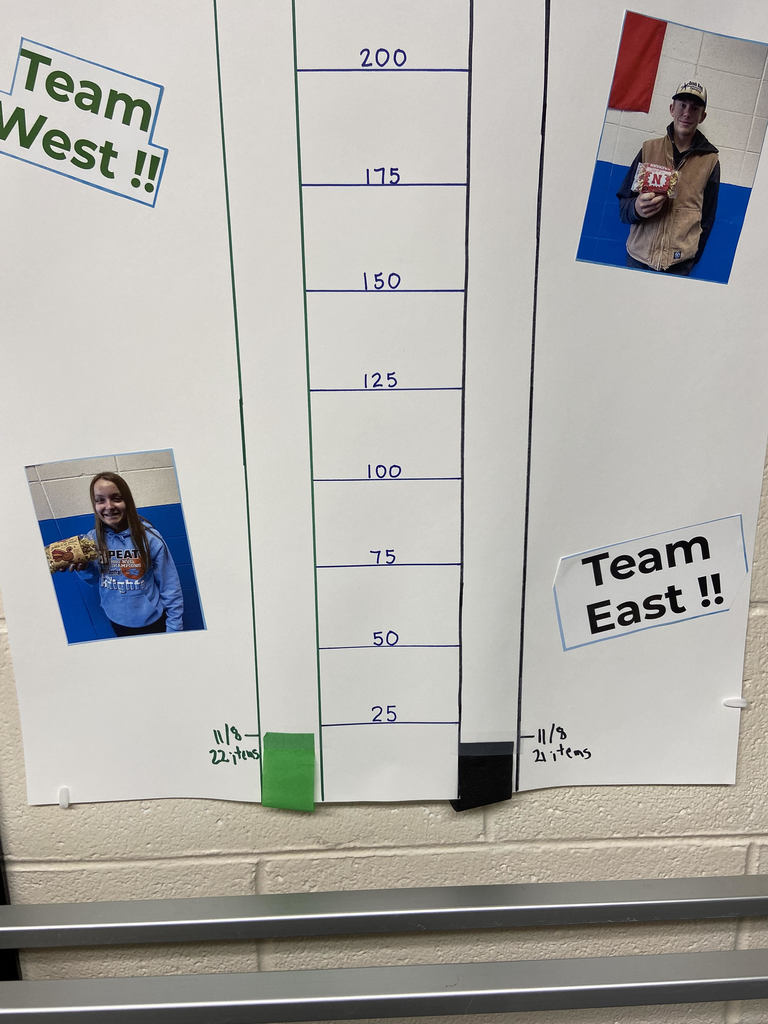 Looks like Jackson and Team East is off to an early lead with an overflowing box of pasta! Remember there are boxes in both school buildings, Homeland Grocery and Turbine Mart.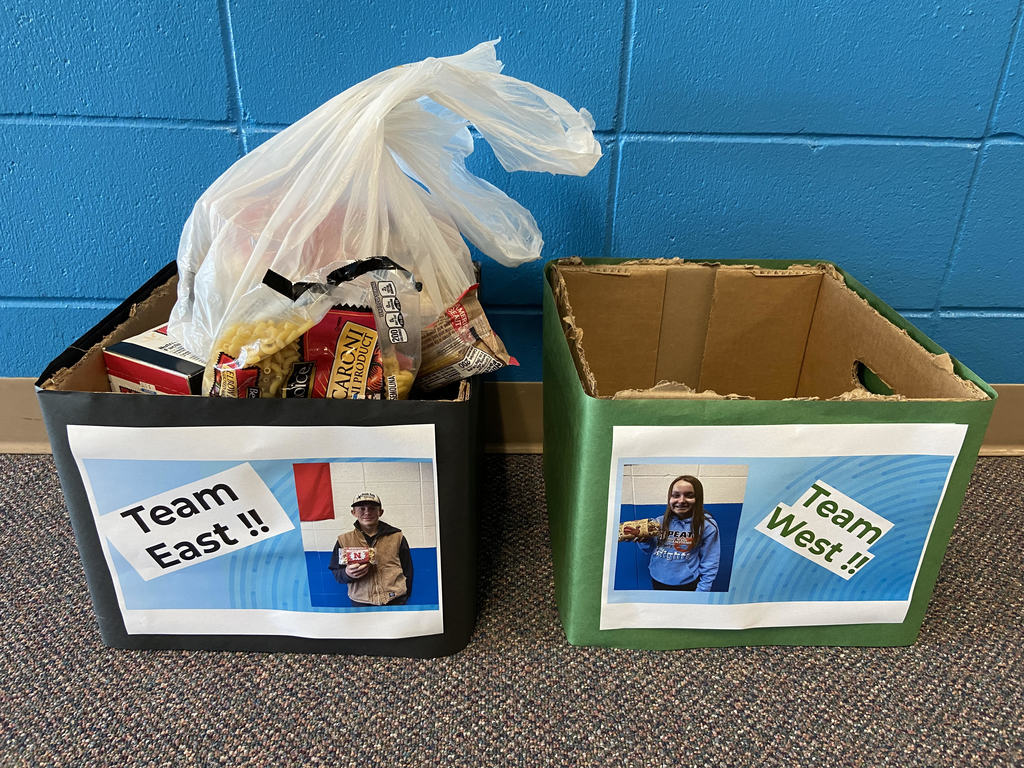 If your K-6th child is interested in participating in basketball this year, please fill out the form and return to Mrs. Linse by Friday, November 5th.